The priority of our process and mission is to securely delete our client's data, whether through Secure Data Destruction or Secure Hard Drive Destruction.
If a hard drive cannot be successfully wiped through our industry-leading software procedure, it is immediately destroyed in our industrial shredder, on-site.
Overview
At Secure Computer Recycling & Disposal, we encourage our clients to utilise Secure Data Destruction rather than Secure Hard Drive Destruction. Alternatively, due to certain requirements that our clients may have, we offer Secure Hard Drive Destruction with our in-house mechanical shredder. We offer serialised shredding of storage media, video-recorded shredding or bulk shredding without serials.
Your trust is important to us and we will commit to transparency throughout and confidentiality of your important data.
Once the shredding process has been completed and according to the services required, you will receive:
Certification of Secure Hard Drive Destruction
Certification of individual hard drive serial numbers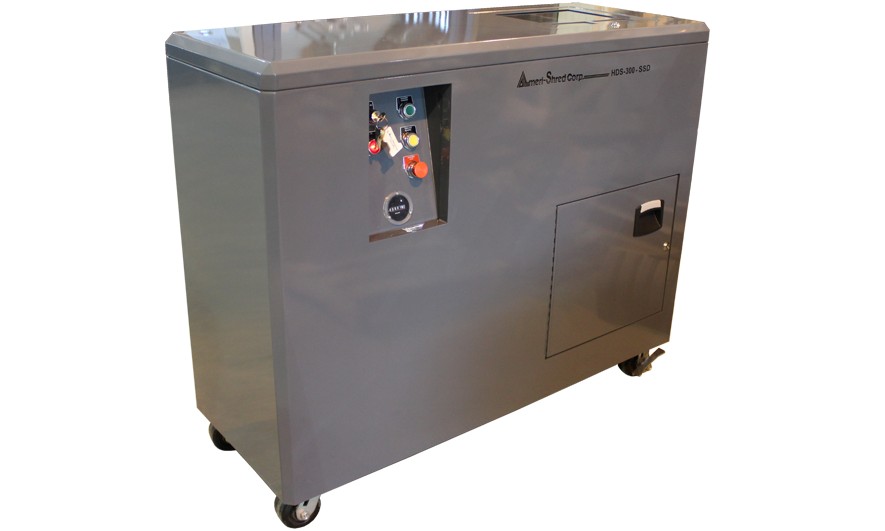 Data deletion is often a better option than physical destruction for several reasons:
Reusability: Physical destruction of data storage devices such as hard drives, flash drives or memory cards make them unusable for future use. This can be wasteful, especially if the device itself is still in good working condition. On the other hand, data deletion allows the device to be reused or repurposed for other tasks.
Environmental impact: Physical destruction of data storage devices creates e-waste which can have a negative impact on the environment. The process of recycling e-waste can be energy-intensive and costly. Proper data deletion, on the other hand, allows for the device to be reused or resold, minimizing the amount of e-waste produced.
Security: Proper data deletion can also provide better security than physical destruction. In many cases, physical destruction may not completely erase the data and can leave fragments behind that can still be recovered. With proper data deletion methods, the data can be completely erased, making it virtually impossible to recover.
Cost-effectiveness: Data deletion can be a more cost-effective option than physical destruction. Physical destruction often requires specialized equipment or services, which can be expensive. Data deletion, on the other hand, can often be done using readily available software tools.
Overall, while physical destruction may seem like a secure option for disposing of data, it can be wasteful, costly and environmentally damaging. Data deletion, when done properly, provides a more efficient, cost-effective and secure way to dispose of data storage devices.